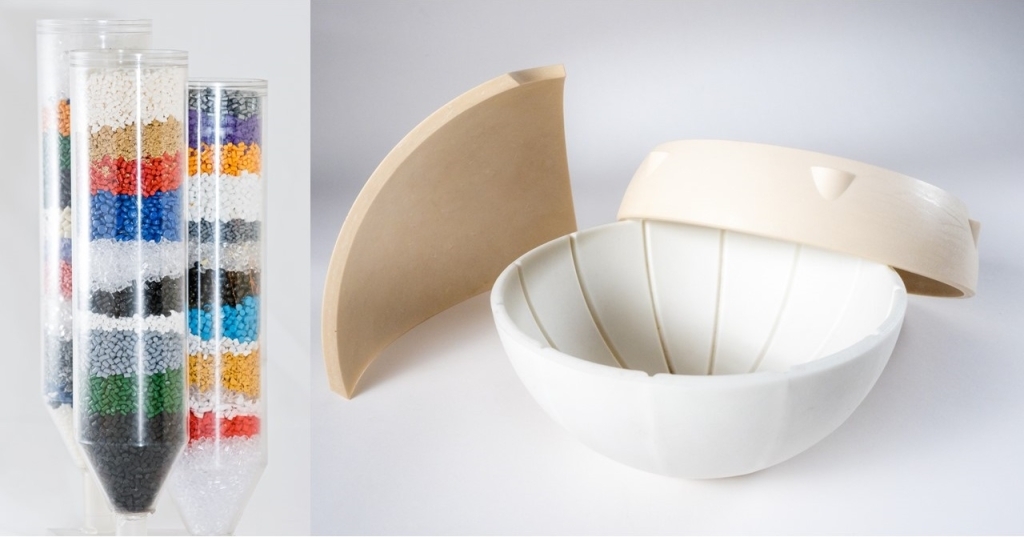 Our material
---
The industrial location of Schweinfurt has always been known for its bearing manufacturers. KLT was also able to position itself successfully in the market and exclusively uses the in-house material Slidertan®, which was specially developed for sliding elements.
This is characterized above all by its very high technical resilience and is extremely low-wear. This is also shown by long-term tests carried out on one of the largest bearings equipped with Slidertan® sliding washers. In the case of the bearing with a bore diameter of 1150 mm, which is in operation as a supporting bearing of a steel converter, sliding surface wear of only 0.3 mm was determined over a sliding distance of 100,000 m.
Slidertan® is also used in many other storage applications such as bridge bearings, weirs, rail vehicles or ship cranes. It is also suitable as a sliding layer for joints and rod heads. Here, too, our material compounds with various additives to improve the sliding properties and increase the dimensional stability have proven their worth.